Psychic Medium Lauri Moore is an Investigator / Spiritual Consultant. She is currently working or has worked with the following groups: Lights Out Paranormal, NEPA Paranormal
(now known as the Ghost Detectives) and The Pennsylvania Paranormal Association. The paranormal groups Lauri works
with do not charge a fee for their services. If you are interested in Lauri's services, email lauri@laurimoore.net. There is a $400 consultation fee to have Lauri come to your home. Travel fees not included. Telephone consultation fees are $200 per hour. $100 non-refundable deposit required for both services.
Lauri Moore on Animal Planet's "The Haunted"
Watch Lauri on 3 episodes of Season One
of "The Haunted."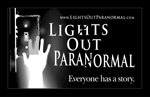 "Horror in the Closet"  Growing up in his house, Andrew Green never told a soul about the spirit who was driving
him mad.  He didn't want people to
think he was crazy.  What he didn't
know was that his mother was also having horrifying encounters with the same ghost.
"The Door" Lauri is featured with The Pennsylvania
Paranormal Association.
The episode focuses on a Lebanon County family and their
dog being haunted by Spirits coming through an open Portal.

"Murder at the Black Horse" Features
the former Black Horse Inn of Easton
along with Lauri and NEPA Paranormal
now known as Ghost Detectives.
When the owner's Yorkie disappears, it is discovered that the building was once the home to a notorious gangster who was shot and killed in the basement.